Johan Kristoffersson took a sensational second victory in three rounds and extended his lead over the defending world champion in the FIA World Rallycross Championship, Mattias Ekström, with eight points at the weekend's event in Norway.
Johan once again proved pace in his Volkswagen Polo GTI Supercar at the sixth round of the FIA World Rallycross Championship in Hell, Norway. He was quickest in Q3, won his semi-final and dominated the final until he could secure the top position ahead of Andreas Bakkerud and Sébastien Loeb. The delighted winner admitted that his win even reduced the pain in his foot after a rather unusual accident. Johan got his right foot run over by a Peugot mechanic before the first heat on Saturday and struggled with severe pain throughout the race. The tough guy from the city of Arvika refused to be examined by a doctor and insisted on driving the race despite his pain.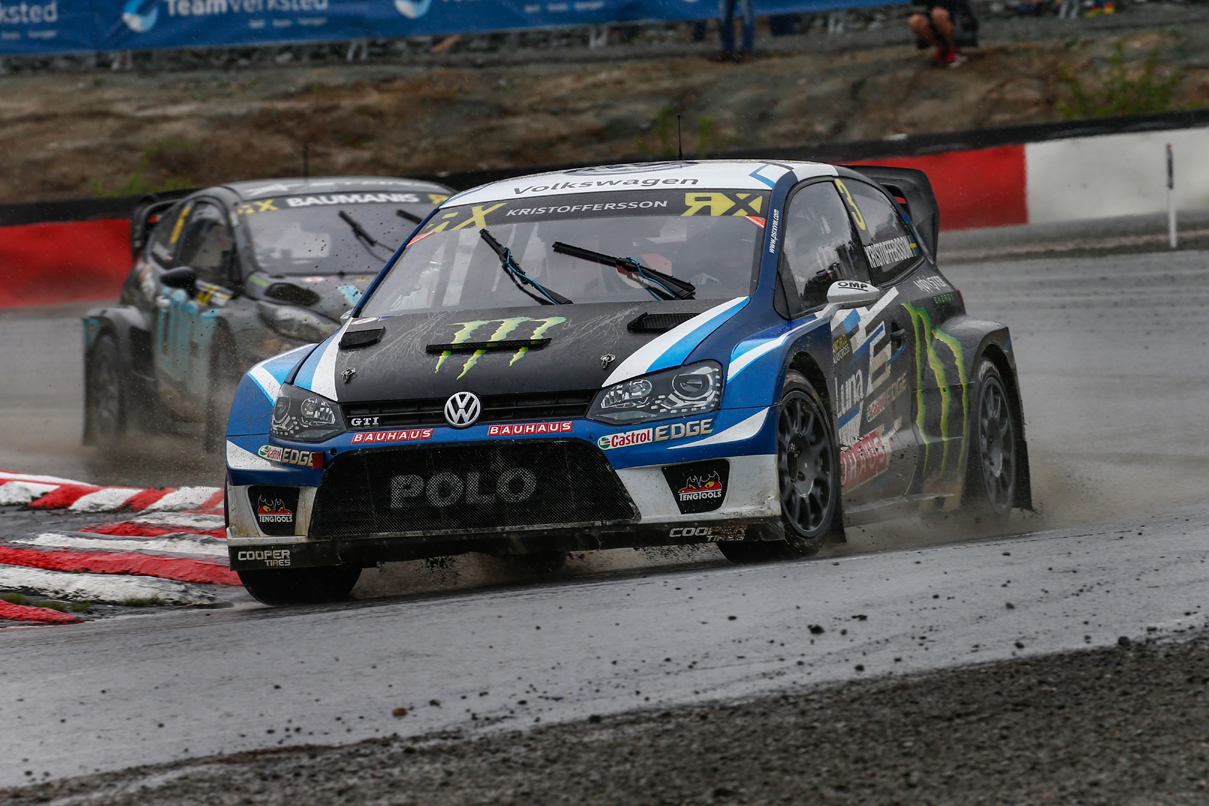 "This is amazing" said Johan. "I've said it more than once but this team is really special. The way we work together to get these results. It was a tough weekend. It wasn't easy with the wet conditions on Saturday, but on Sunday our Polo GTI Supercar was just sensational. The final was actually okay, it all went according to plan. I feel for my team-mate Petter though since he didn't make it to the final, especially as this is his home track. Next time we're on my home turf in Höljes and I really hope I can repeat this result again. But for now we're celebrating another victory."
It was not just the Swedish superstar who left Hell in a good mood. A hat trick in wins for PSRX Volkswagen World RX Team Sweden gives the Sweden based team an 81 points' lead in the Team Championship.