The magic weekend. The one that everyone looks forward to. World RX of Sweden – the one that Johan Kristoffersson has dreamt about winning. And guess what? That dream came true.
Johan Kristoffersson and Volkswagen World RX Team Sweden dominated another weekend with the Polo GTI Supercar on top form on home turf at World RX in Höljes. Johan took his third victory in four rounds and extends his lead in the Drivers' Championship with the team leading the way in the Team Championship as well.
It wasn't until the 30.000 Swedes stopped cheering for him that Johan had a moment to reflect on what he had accomplished. His latest victory, the one he really wanted.
"This is the win I wanted so badly" said a delighted and emotional Johan in front of the supporting fans in Höljes. "It means so much to me to take this victory in front of my home crowd, and of course, this is the whole team's home track. I'm extremely happy for everyone involved."
"Yesterday (Saturday) everything went great and we were leading by the end of the day, but I was completely focused on day two – I knew that was when I had to deliver. As always, the car was perfect so I'd like to thank the team, and not just everyone who were here, but also everybody that works so hard for us at Volkswagen Motorsport."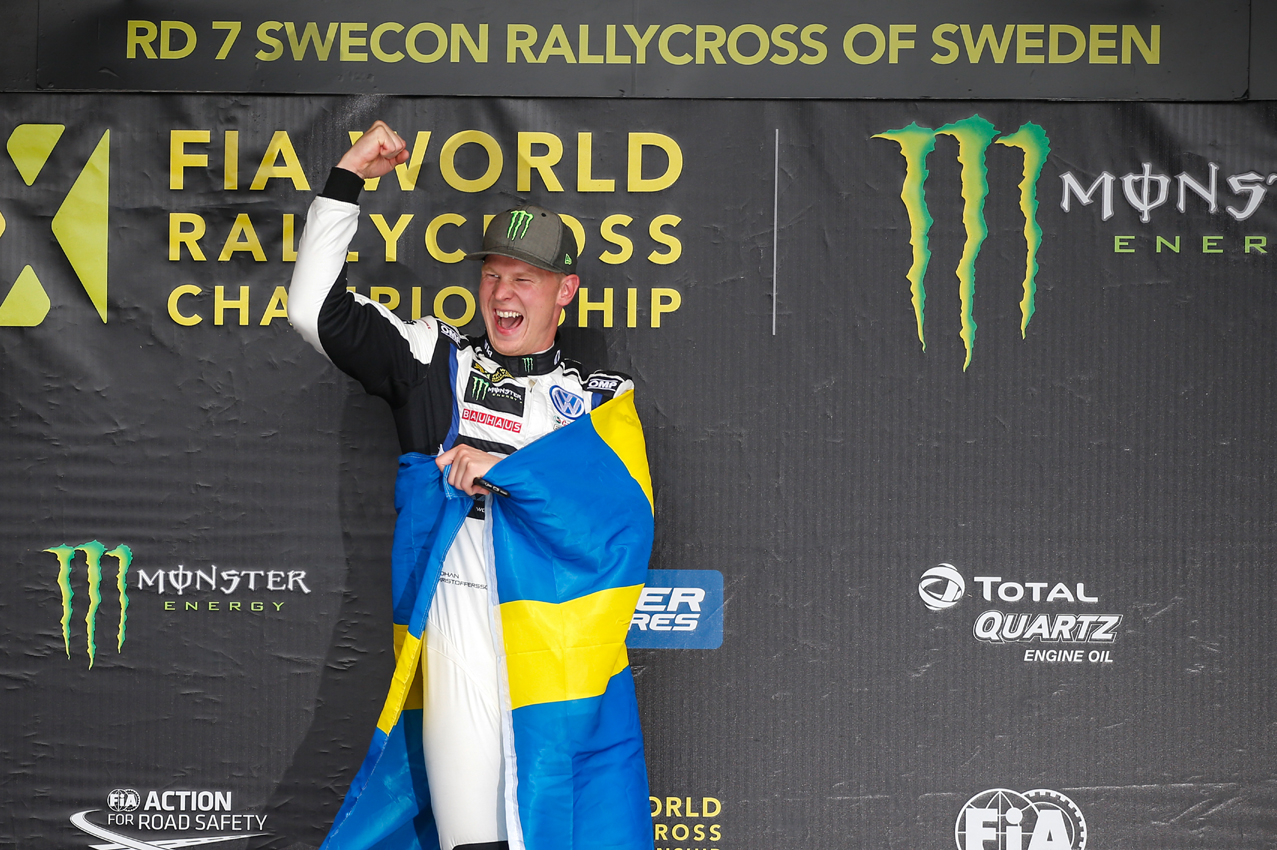 "When this deal for the season was settled, I had a dream that we might be able to do something special, but could we make magic happen? I didn't know. But now I think it looks like that's exactly what we're starting to do" said Johan.
After the seventh round of the 2017 FIA World Rallycross Championship, Johan leads the championship and is 31 points ahead of his team-mate Petter Solberg with Mattias Ekström another seven points behind Solberg.
The next event in the series takes place in Trois-Rivière in Canada on August 4th to 6th.