Johan Kristoffersson and PSRX Volkswagen World RX Team Sweden is currently dominating the FIA World Rallycross Championship. After winning the last round in Belgium, Johan finished second behind his team-mate Petter Solberg this weekend at Lydden Hill in Great Britain and with that he also takes the lead of the championship.
PSRX Volkswagen Sweden once again proved to be unbeatable at the season's fifth round of the World RX. Last round's winner Johan Kristoffersson showed great speed all weekend through and eventually finished second behind his team-mate Petter Solberg in the final – but also moves up to the first position in the overall championship standings.
"This result is all thanks to the team" said the Swedish rallycross superstar. "I still can't believe what we have achieved in just a few months – and the car keeps getting better and faster. This team never stops working and Petter and I are the ones who get to show what the team can do. It's a real honor and a privilege. But today, just like last time in Belgium, we could give something back to the team."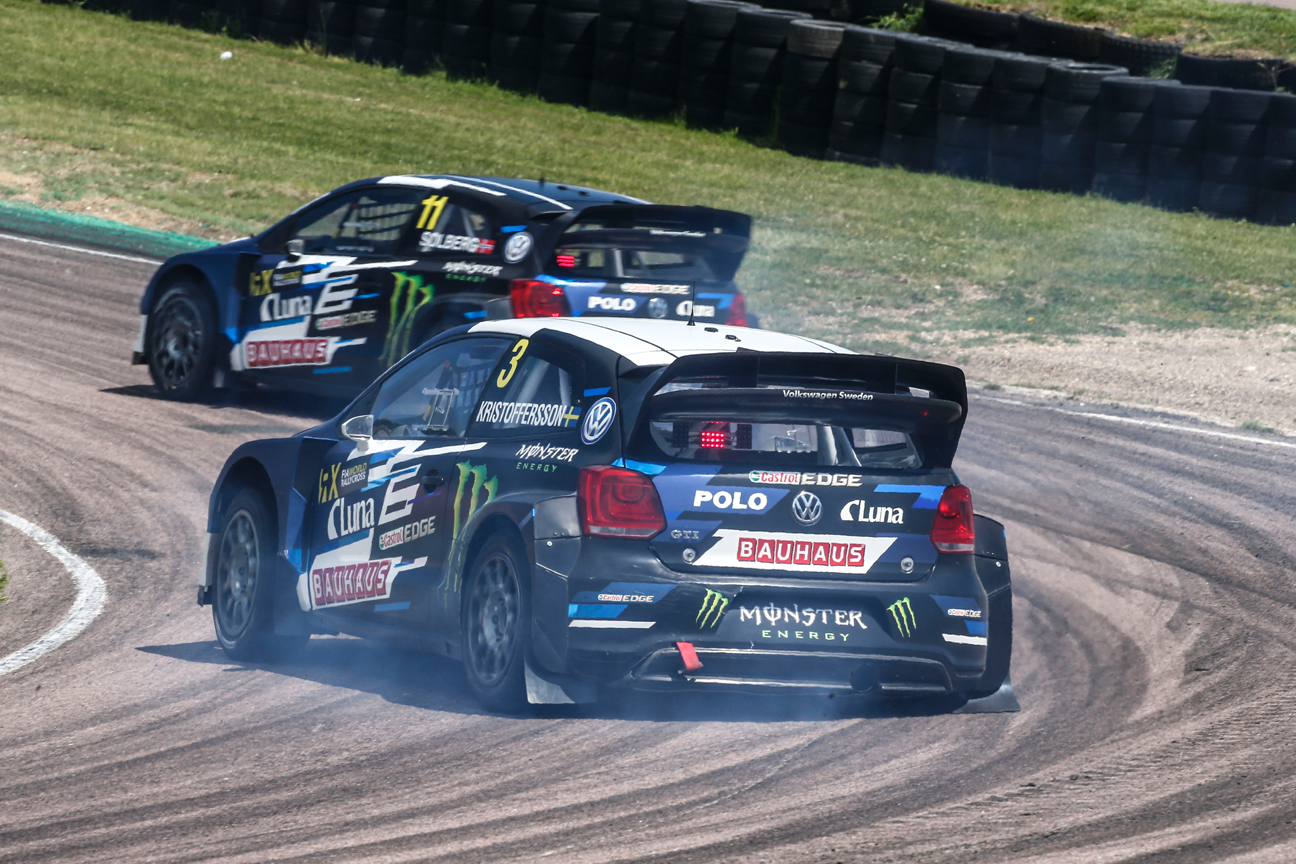 The Sweden based team's first double victory – a victory that came right after the team's double podium at the last round in Belgium – extends PSRX Volkwagen's lead in the Team Championship by 70 points.
"This double victory is the perfect way to say thanks to everyone in PSRX Volkswagen Sweden for their hard work. It is also an emotional victory for the team. Rallycross is a very, very big part of my life and to get a result like this on the weekend we celebrate the 50th anniversary of this incredible sport is something that makes me and the whole team really proud" said Johan.
The FIA World Rallycross Championship continues with the Norwegian round in Hell on June 9th.