Johan Kristoffersson finished his incredible season in the FIA World Rallycross Championship by securing the 11th victory in 12 rounds – a historic and record breaking accomplishment! The PSRX Volkswagen Sweden driver defended his world champion title, 93 points ahead of the runner-up!
Despite securing the title already weeks ago, it was an emotional world champion that summed up the weekend and the season. "I feel really emotional. It's beginning to sink in that I actually took the title and this victory is a wonderful way to wrap up a fantastic season."
Johan said already ahead of the race that it would be important to finish with another triumph and of course there was no reason to feel different when it was all done and dusted. "When you get to the last race of the season, it's always a great thing to have one last win with you during the winter break. You are only as good as your last performance, so to start 2019 with a victory from the last round of the previous season is really nice."
Once again, Johan scored maximum points in Cape Town, for the seventh time this year, but just like many times before, it wasn't an easy task. Johan began his weekend at Killarney International Raceway in the worst way possible. A spin after having some technical problems meant 16th place in Q1.
But he fought back in his typical way with a solid win in Q2.
Ahead of Sunday, the Swede was ten points behind Sébastien Loeb, still far off the overall win in the Q's, but two more majestic races made him climb to the top after Q4. "I had a perfect Q3. The car was great and I could push without making any mistakes. And after Q4 my comeback was completed" said Johan.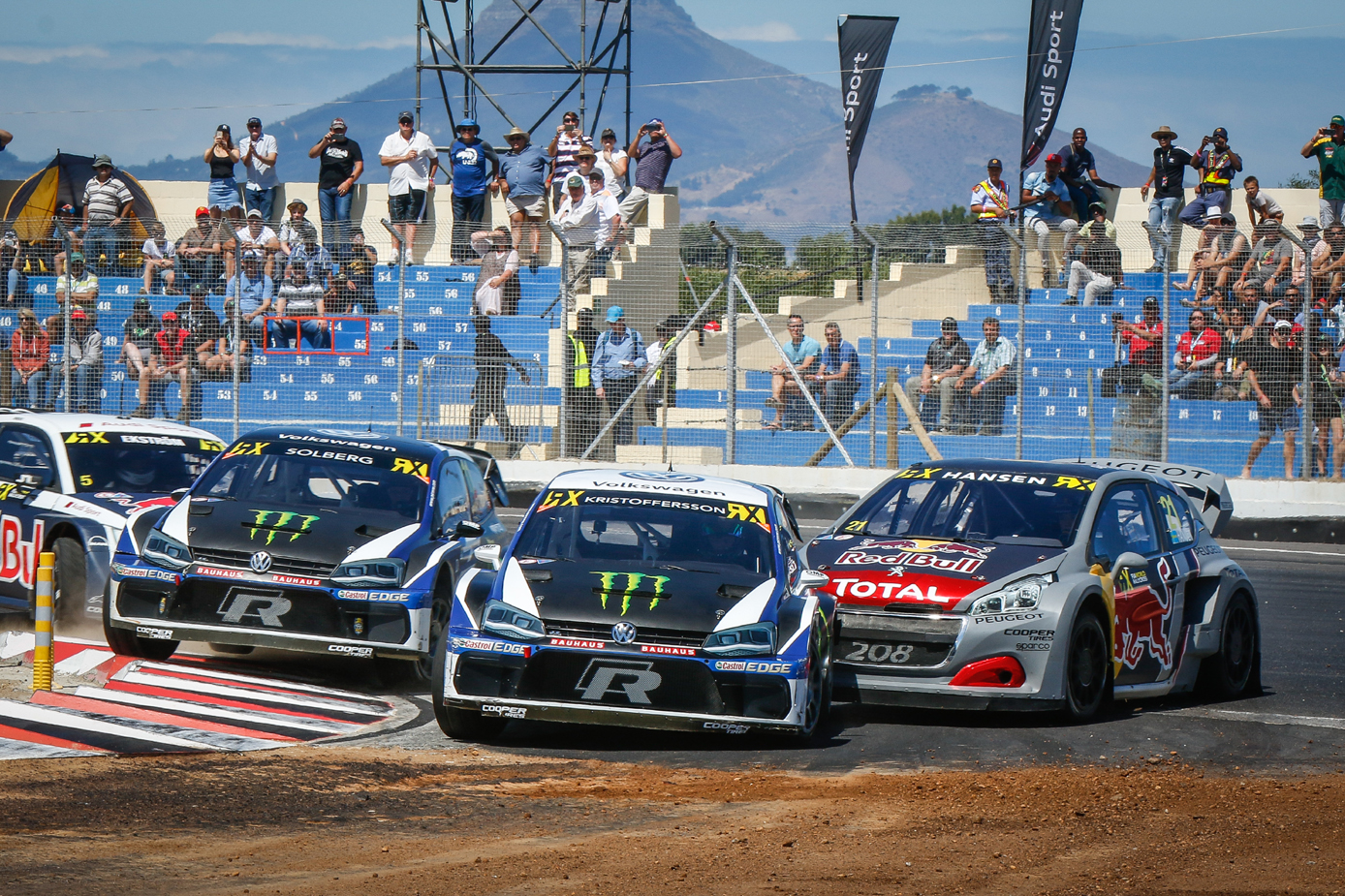 With pole position in the semi-final and the final with his Polo R Supercar, he had a quite undramatic journey towards the eleventh victory of the season – the ninth straight win. And that's a special number to Johan. "I remember watching Sebastian Vettel win nine races in a row in the end of the F1 season 2013 and I thought that feeling must be fantastic, to have that much success during one year. And now I did it too. Amazing. I will never forget this season. So special."
He also makes history with a victory percent of 92 throughout the year, the only round he didn't win was in Belgium, where Sébastien Loeb finished on top. "A bit frustrating, but the will to chase those 100 percent gives us something to work on for next year" said Johan with a smile.
Johan was eager to share his success with the PSRX Volkswagen Sweden team. "This crew is unique. Everything I've achieved this season is all because of the hard work that these people have put in."