Volkswagen's world champion Johan Kristoffersson impressed big time at Rally Sweden, which he completed in an impressively solid way. "Very important preparation for the upcoming rallycross season" said the PSRX Volkswagen star.
When Johan Kristoffersson entered Rally Sweden at last minute, he stated that it was mainly about getting time behind the wheel and prepare for his upcoming task to defend his world champion title in the FIA World Rallycross Championship.
"It's important to be in race mode as often as possible. I also think that the rally driving will help me get faster on the joker lap" said Johan.
The versatile champion proved that he not only master driving on a track but also in the woods, in the dark and on snow. During the four days at Rally Sweden, Johan topped his results with two stage wins, one on a spectator stage and one on a classic stage.
"The trotting track was where I thought I might have the chance, but that I also managed to be quickest on the Röjden stage is something I didn't count on."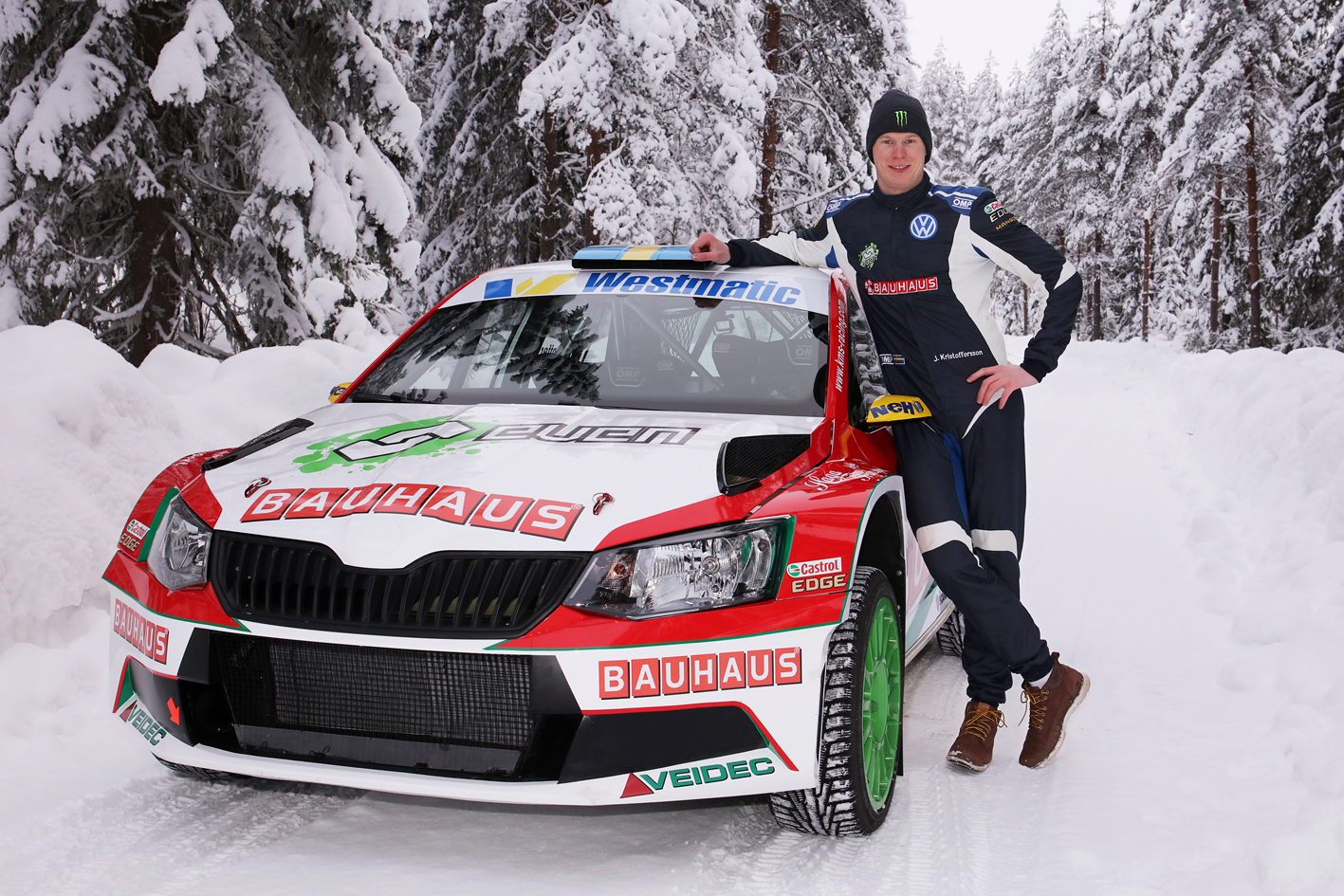 In addition to the two stage wins, Johan set two top three times and finished on sixth place in the RC2 category after a tough fight with Finnish Jari Huttunen on the final stages.
"We did it, but it wasn't easy" said Johan after being 0.9 seconds quicker than Huttunen on the Power Stage.
Johan's dad, Tommy Kristoffersson, was impressed with his son and his co-driver Patrik Barth.
"This is Johan's fourth rally ever, four days at a high pace and not the slightest scratch on the car. Incredibly well done", said the Kristoffersson Motorsport team manager and continued:
"This makes it even more promising for this year's battle for the champion title in the World RX with PSRX Volkswagen Sweden."