Johan Kristoffersson is gearing up for another season in the Swedish Touring Car Championship (STCC). This time he is back representing his family team KMS with support from Volkswagen.
Johan Kristoffersson became STCC champion in 2012 and with that, he gave Kristoffersson Motorsport (KMS) their sixth title in the championship. Last year, he competed for PWR Racing but is now back where he started. The new TCR regulations were welcomed by Volkswagen and Johan will be found behind the wheel of a Golf GTI TCR.
"This will be massively exciting. It's really fun that we're back driving real production cars again" said the 28-year-old.
Johan's main focus is on the FIA World Rallycross Championship and he is not expecting to win the STCC champion title. He will miss the season premiere and the two last races in the series – still he aims for victories.
"I will go for the win at every race that I participate in. If I am on the start line, I want to finish first!"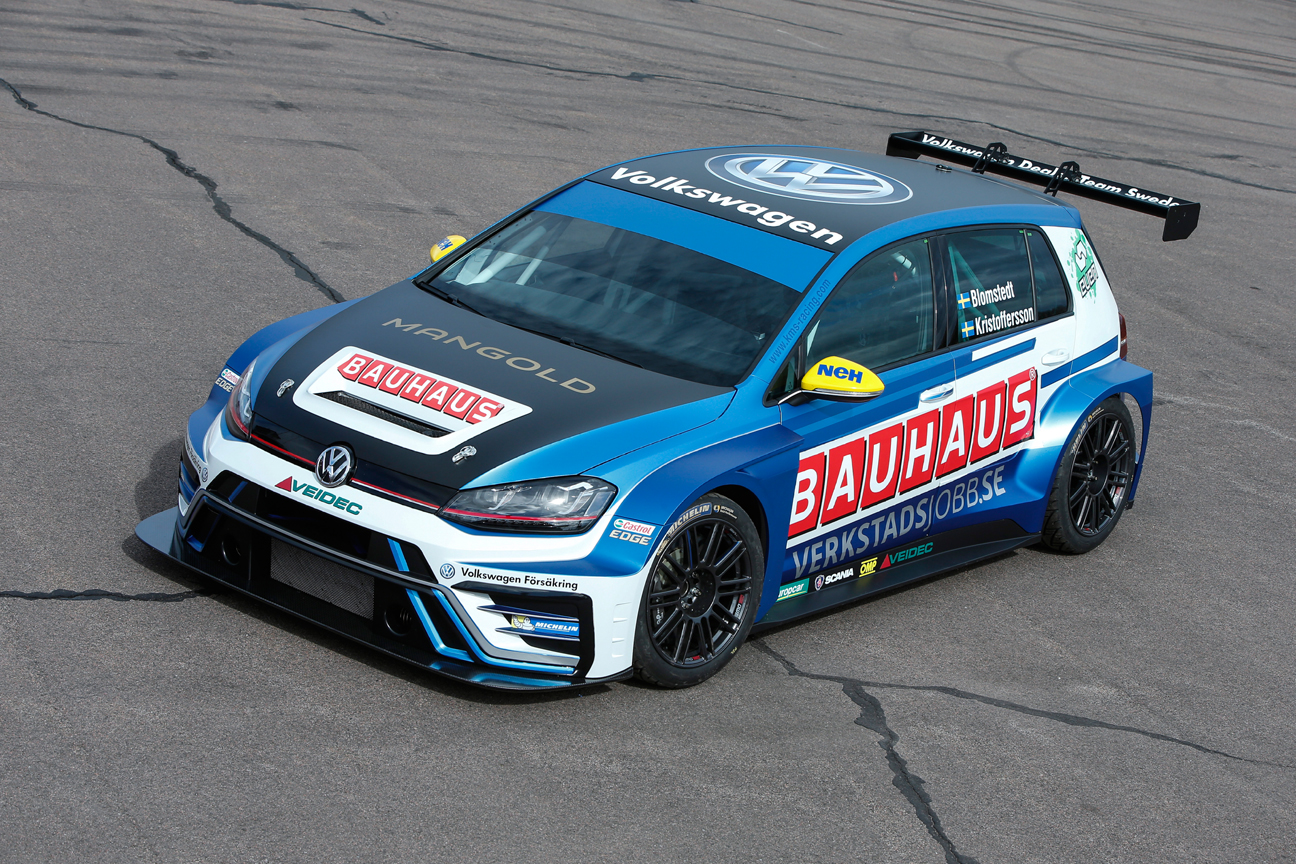 The look of the new KMS Golf was revealed today and the team is eager to be back in the championship after a few years' break during the TTA era.
"During that time, when we had no cars we could identify with, we moved on to rallycross. Now we are back as the only old team in the championship, at the same time as we are joined by new teams and challenges. We have a great teamwork with our partners and for us it's also interesting with Volkswagen's upcoming R5 rally car, which is under development, as we're working with EVEN Management as well and they are currently focusing on rally" said team manager Tommy Kristoffersson.
The second car will be driven by STCC debutant Fredrik Blomstedt, who has successfully competed in different series abroad.
STCC 2017
6 May – Knutstorp
20 May – Alastaro
17 June – Solvalla
9 July – Falkenberg
13 August – Gelleråsen
3 September – Anderstorp
16 September – Mantorp