EVEN Management and Volkswagen RX Sweden's Johan Kristoffersson delivered a fantastic performance to score a podium finish at the seventh round of the FIA World Rallycross Championship at Trois-Rivieres in Canada (August 7).
After setting a strong pace in the four qualifying heats, Johan Kristoffersson made it to the final in his Volkswagen Polo RX Supercar. The weekend had been hot and sunny, but heavy rain began to fall right before the start of the final. These conditions suit both the Polo RX Supercar and Johan, and he pushed hard and chased the first and second placed drivers in the closing stages and almost climbed even higher up the finishing order. The result marks the third podium for the Volkswagen Polo RX in Canada in three years.
The result improves Volkswagen RX Sweden's position in the Teams' Championship standings and moves Kristoffersson into fourth in the Drivers' Championship, just three points behind third position.
"We've been so close to the podium many times this season and had the pace on a lot of weekends. Now finally it paid off," said Johan, who was also fastest overall in Q3. "This weekend has been really tough. Petter [Solberg] was outstanding in the semi-final but then the rain arrived. I really like the rain and our car is really good in the rain. In the first two laps of the final I was very, very quick and was catching the guys in front. I felt like I was so close to be higher on the podium but it feels really great to finally be here. Now I'm really looking forward to the rest of the season."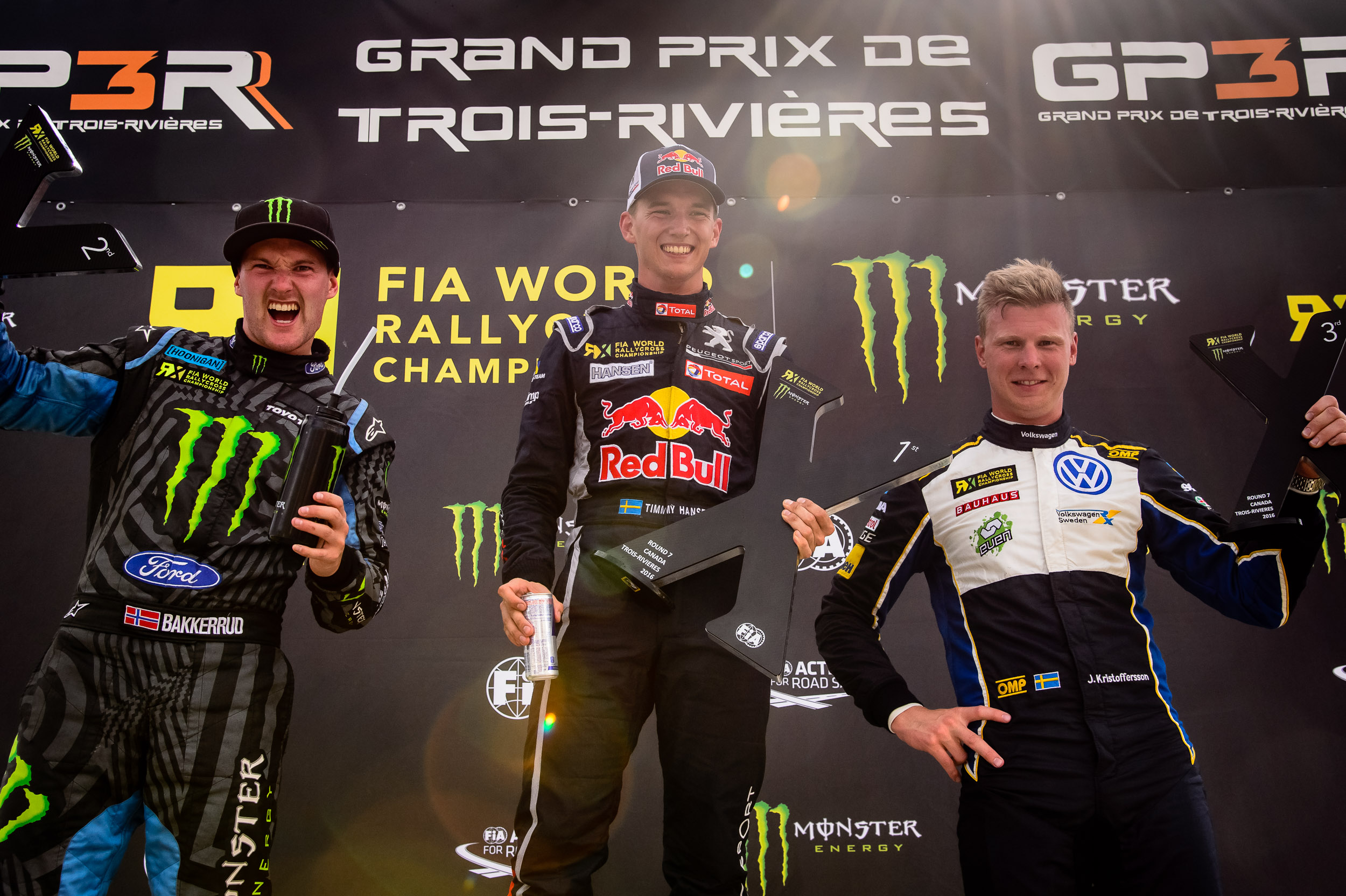 Volkswagen RX Sweden Team Principal Michael Schneider was delighted that the hard work by the whole team this season was rewarded with a podium in Canada, and is looking forward to continuing the second half of the season at the next round of World RX at Loheac in France next month (September 3 – 4).
"It was a great second day of the event. Johan had a great drive in Q3 by setting the fastest time; he confirmed that we have the pace," said Schneider. "It was very tricky to make the right decision with the changing conditions before the final but we made the right one and we're very happy to be on the podium, I hope we can continue this through the second half of the season."